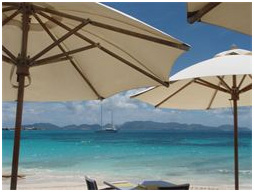 Welcome to
Clear Spaces Organizing!
Aah! Serenity…
Sipping a refreshing beverage on a quiet beach… but we know the reality!
The closet full of clothes, that yields nothing to wear.
Bills paid late because you aren't sure where to find them.
Projects that never get finished – or started – because it's too much  to get the workspace cleared, and materials together.
A storage unit you're paying for monthly; but what's in it?
Work! Kids! The house! Meetings!
Dinner! What's for dinner?
You may feel totally frazzled and overwhelmed, but I bet you are not as disorganized as you think you are. Let's step back, take a look at your home and your life, and make a plan that lets you take control and creates the peace of mind you are looking for.
Professional Organization in Albany NY
Professional organizers use tested principles and expertise to enhance your life by designing custom organizing systems and teaching you organizing skills. Your organizer can help you take control of your surroundings, your time, your paper piles, and your life! An organizer's services can range from designing an efficient closet to organizing a cross-country move. For homeowners, you can enjoy room-by-room space planning and reorganization. Professional home organization can include estate organization, improved management of paperwork. Have your computer files organizes for your home or business, and plan a system for managing personal finances. Professional organizers can coach your time-management skills and help with goal-setting so you can live a clutter free life. In business settings, an organizing pro can increase productivity and profitability with improvements in paper-filing and storage, electronic organizing, work-flow systems, employee time-management, space design, and more! Helping you find your peace of mind with less clutter is our goal. Professional Organizing is the perfect combination of all of my education and work experiences. It allows me to teach, create, and help people discover how their environment and management systems can be used to enhance their lives.
Life Organization Albany NY